The Power of Offering
by Heidi Loften
My dear friend Kay(name changed) was a colorful character.  She taught me how to lift weights and "sew" curtains with a glue gun.  Her time on earth was too short but full of love and passion.  Kay left an impression on me in so many ways, but one of the things that has stuck with me most is the fierce way in which she loved her husband.  He travelled for his job, but before he left home she always made sure his "love tank was full." (Her colorful terminology)  She saw a vulnerability and knew that she had the power to help bring strength and health to her husband and her marriage.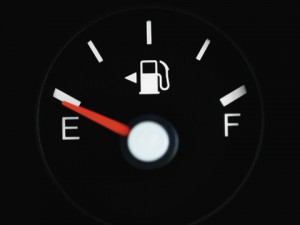 Recognizing sexual temptation as an area of vulnerability in any marriage is not a matter of blame or accusation.  Creating a marriage that can stand strong against the constant bombardment of opportunity for sexual impurity is the responsibility of both husband and wife.
Kay was gorgeous and vivacious and everything a husband could want in the way of physical attractiveness, but these were not her greatest strengths as a wife.  Her greatest strength was her awareness.  Her eyes were open to the temptation that her visually oriented husband faced every day.  Rather than judging him for being more easily enticed than she was as a woman, she put herself in his shoes.  She imagined what it would be like to be a man away from his family, lonely, in a hotel room with easy access to sexual comfort and excitement.  She accurately assessed that a man whose "love tank was full" would likely be less vulnerable to temptation in that situation.
The decisions in the hotel room still belonged to her husband.  He was still responsible for running towards or away from temptation.  But his marriage teammate had done what she could to set him up for success.  Rather than viewing this as his issue to battle alone, she saw an opportunity to stand with him and strengthen him in the fight for the purity of their marriage.  If you don't feel the constancy and intensity of the battle against your husband and your marriage, ask him, ladies.  Walk a mile in his shoes by beginning to see the world through his eyes.
In humility value others above yourselves, not looking to your own interests but each of you to the interests of others.  Philippians 2:3,4
Many of us battle our own insecurities in this area.  No longer looking like we did on our wedding day, we feel that "what we have to offer" is not worth having.  Aging and child bearing take their tolls on our bods, ladies, but the truth of the matter is, your bod is the only one he has legal access to and that is probably good enough for him!  Most husbands would choose to have you using your fluff and flab to love them and affirm your attraction to them rather than a Swedish swimsuit model.  Intimacy is physical, but it is so much more than that.  Shave your legs and jump in the game, girls.  You aren't perfect, but you are his!  Love your man with all you've got.
Even when you are tired, not in the mood, or the timing doesn't seem quite right, you have the power to offer.  Even if he chooses to wait for "the mood" to strike you too, your willingness to offer yourself to him will affirm your love and respect for him in a way that few other things can.  Our men are very physical creatures but our sexual responsiveness to and interest in them affirms and encourages them in ways that go far beyond physical satisfaction.  Our physical availability strengthens their confidence and builds them up in a way that pours into all aspects of their lives.
It's not "just sex."  It's so much more than that. Your choice to "fill his love tank" has the power to do your marriage a world of good.
Do not withhold good from those to whom it is due, when it is in your power to do it.
Proverbs 3:27
[Allow me to say that I would certainly never want to add blame to the pain of infidelity.  Infidelity and sexual addictions are complex issues with tangled roots.  If these are issues in your marriage, I encourage seeking professional help.]