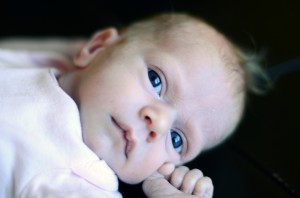 I will never bungee jump.  I have ridden thrilling roller coasters and climbed tall mountains, but I will never jump.  I am terrified of heights, and although roller coasters and mountain climbing touch on that nerve, they are gradual, or I am strapped in and unable to do anything but hold on with my eyes shut and scream while the roller coaster creeps its way upward in infinite "click, click, clicks" to its summit.  Bungee jumping, however, is different.  Not only are you at some unholy height above the earth, but as you peer down to the ground "miles" below you, you must choose to leave the platform.  They don't push you.  You have to jump.
It's the jumping I have a problem with.  Given the choice, I choose the platform…safety…certainty…over the probably exhilarating experience of freefalling.  My desire to protect myself from the possible pain of splatting on the ground prevents me from experiencing the thrill of reaching the end of my rope just short of the splat and having it spring me back into the air for another gleeful descent.
So for years I stood on the "platform" peering off the edge at the freefall that was adoption.  We wanted more children; we knew there were children who needed families, and we felt certain that there was, as my husband would say, "another Loften out there somewhere."  But I could not jump.  I filled out paperwork.  I looked at waiting children websites.  I prayed.  I talked to adoptive moms about their experiences.  I talked myself into it.  I talked myself out of it.
There were too many horror stories.  The "splats" at the bottom of the jump.  Costly international adoptions fruitlessly pursued for years.  Heartbreaking domestic adoptions interrupted by unforeseen biological relatives.  Plus the timing was never right for our family.  We were going to move.  We had just moved.  Our biological daughters were too young.  Now they were too old.  Our family was no longer in that season.
What if there was a "splat?"  That would mean devastation for our daughters too.  For years I had coped with the pain of infertility, wanting more children, planning for more children, but being heartbroken month after month, year after year.  My heart was scarred and bruised, no longer bleeding, but still fragile.  I couldn't choose to throw it off the platform.  I feared it could not endure a splat.
For years my husband and I had seesawed, each taking turns being the one who was "pursuing adoption" and the one who was making con lists.  During one of his "pro list" phases, we went to a meeting.  We filled out paperwork.  But we were still safely on the platform because we were currently living in an apartment and would not be able to have a home study until we moved into a house.  Then we moved into a house.  Then we had a therapist friend over for dinner who worked with some boys who were eligible for adoption.  And she asked if we would consider trying to adopt them.  And my heart screamed, "YES!" And God pulled up next to that bungee jump platform in a roller coaster car and harnessed me and my fragile heart in.  We "click, clicked" up higher and higher as God carried me through the adoption process.  I no longer felt like I was peering off the edge of a platform trying to muster the courage to jump, but as if I was strapped in, being taken somewhere that I wanted to go although I was not brave enough to get there.  Friends and family pointed out to me that I was leaving the safety of the platform—"Are you sure you want to do this?" "It's been a long time since you had little ones." "Aren't some of those foster kids really messed up?"  "What if you fall in love with a child and then they go back home?"
All I could do was agree with them.  These were valid concerns, and I could see the safe platform becoming smaller and smaller in my rearview mirror.  But I was strapped in, and God was driving.  He did not wait for my weak and wounded heart to become strong enough to risk being hurt again.  He knew I could not and would probably never be able to jump into the uncertainty of adoption.  But I could trust My God enough to strap myself into His roller coaster.  He didn't ask me to trust the process, or the agency, or the circumstances, or the people.  He asked me to trust Him.  God and I had a lot of history together.  He had proven His love for my weak and wounded heart time and time again.  I could trust Him.
Four years later, I look back at the roller coaster ride that was the adoption process, and I cannot believe I survived it.  If I had been able to see the death falls and inverted spirals from the platform, I know my fear would have kept me from climbing aboard and buckling up.  By the time our home was open for adoption the 2 boys who lit a fire in my heart had been adopted–the first roller coaster loop.  But when my beautiful, blue-eyed 4 year old daughter wraps her precious arms around my neck and squeezes, "Mom, I love you a million billion one hundred and thirties," my eyes well with gratitude and humility.
Thank you, Lord that you chose this broken, fearful mama for adoption and carried me onto a ride more awesome and rewarding than any I could ever have the courage to choose for myself.
by Heidi Loften
My dear friend Kay(name changed) was a colorful character.  She taught me how to lift weights and "sew" curtains with a glue gun.  Her time on earth was too short but full of love and passion.  Kay left an impression on me in so many ways, but one of the things that has stuck with me most is the fierce way in which she loved her husband.  He travelled for his job, but before he left home she always made sure his "love tank was full." (Her colorful terminology)  She saw a vulnerability and knew that she had the power to help bring strength and health to her husband and her marriage.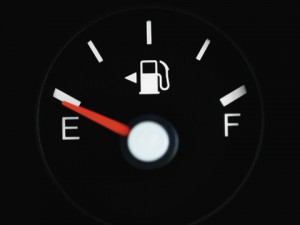 Recognizing sexual temptation as an area of vulnerability in any marriage is not a matter of blame or accusation.  Creating a marriage that can stand strong against the constant bombardment of opportunity for sexual impurity is the responsibility of both husband and wife.
Kay was gorgeous and vivacious and everything a husband could want in the way of physical attractiveness, but these were not her greatest strengths as a wife.  Her greatest strength was her awareness.  Her eyes were open to the temptation that her visually oriented husband faced every day.  Rather than judging him for being more easily enticed than she was as a woman, she put herself in his shoes.  She imagined what it would be like to be a man away from his family, lonely, in a hotel room with easy access to sexual comfort and excitement.  She accurately assessed that a man whose "love tank was full" would likely be less vulnerable to temptation in that situation.
The decisions in the hotel room still belonged to her husband.  He was still responsible for running towards or away from temptation.  But his marriage teammate had done what she could to set him up for success.  Rather than viewing this as his issue to battle alone, she saw an opportunity to stand with him and strengthen him in the fight for the purity of their marriage.  If you don't feel the constancy and intensity of the battle against your husband and your marriage, ask him, ladies.  Walk a mile in his shoes by beginning to see the world through his eyes.
In humility value others above yourselves, not looking to your own interests but each of you to the interests of others.  Philippians 2:3,4
Many of us battle our own insecurities in this area.  No longer looking like we did on our wedding day, we feel that "what we have to offer" is not worth having.  Aging and child bearing take their tolls on our bods, ladies, but the truth of the matter is, your bod is the only one he has legal access to and that is probably good enough for him!  Most husbands would choose to have you using your fluff and flab to love them and affirm your attraction to them rather than a Swedish swimsuit model.  Intimacy is physical, but it is so much more than that.  Shave your legs and jump in the game, girls.  You aren't perfect, but you are his!  Love your man with all you've got.
Even when you are tired, not in the mood, or the timing doesn't seem quite right, you have the power to offer.  Even if he chooses to wait for "the mood" to strike you too, your willingness to offer yourself to him will affirm your love and respect for him in a way that few other things can.  Our men are very physical creatures but our sexual responsiveness to and interest in them affirms and encourages them in ways that go far beyond physical satisfaction.  Our physical availability strengthens their confidence and builds them up in a way that pours into all aspects of their lives.
It's not "just sex."  It's so much more than that. Your choice to "fill his love tank" has the power to do your marriage a world of good.
Do not withhold good from those to whom it is due, when it is in your power to do it.
Proverbs 3:27
[Allow me to say that I would certainly never want to add blame to the pain of infidelity.  Infidelity and sexual addictions are complex issues with tangled roots.  If these are issues in your marriage, I encourage seeking professional help.]
I have become convinced of something over the course of our years of counseling couples.  Although most men would never say "words of affirmation" is their love language and may even take offense to the notion of needing words of praise and encouragement, their souls are starved for such words.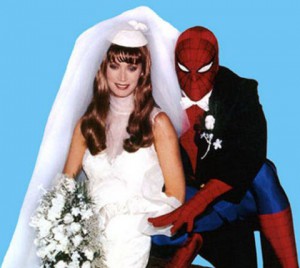 Usually when I throw out an idea such as this, I encourage ladies to discuss it with the men in their lives—ask them to weigh in.  However, I am encouraging a different approach here.  Asking a man if he needs or wants affirming words from you will be received much like you asking him if he would like for you to have fresh flowers delivered to him at work each week.  Nope, few guys can or will admit to needing something as un-masculine as verbal affirmation.  Don't ask him.  Just start saying what he needs to hear.  You, more than anyone else in his life, have the power to offer your man something he is desperate for.
With great power comes great responsibility. –Spider Man
Your man is desperate to hear you say the words he longs to believe about himself.  But the same reason he can't admit that he needs it is the reason he is longing for it.  Verbal affirmation is often not on the list of things parents feel boys need in their formative years:
learn to bait a hook
learn to tie a tie,
learn the value of hard work

·

hear Mom or Dad say, "You are a great young man."
Consequently, your man probably came into your relationship with his encouragement tank near "E."  Even if he had parental love and support, he likely didn't hear the words he needed to hear enough.  And if he had a hard relationship with either of his parents or an abusive or neglectful childhood, then there is a hole in his tank that may need to be mended in order to ever allow his gauge to leave "E."
Your encouragement, your words of affirmation, mean verbally communicating to him:
I believe in you.  I think you are a great man.  I love watching you be a great dad. I am so proud to be with you.
Perhaps you are thinking, "I can't say those things out loud.  He knows I feel all of that.  If I said that stuff, it would make him uncomfortable."  You may have to get over feelings of awkwardness in order to actually verbalize such sentiments, and he may even seem uncomfortable the first time you say something along these lines, but push through all of the awkwardness and speak the words he needs to hear.  Need a running start?  Write him a love note and put those words on paper.
Because he is so starved for words such as these, they hold great power to affect him.  He needs them so desperately that his ears are perked, and he is ready to receive them wherever he can get them.  Let the most affirming words he hears all day come not from his boss or a coworker but from the lips of the one he loves most.
When we are counseling a couple, I will frequently suggest to the wife that she verbally affirm her husband.  Ladies, I kid you not…when I begin speaking examples (such as those listed above) of verbal affirmations, the husband in the room inevitably responds like a dog to the smell of bacon!  I am not his wife.  I am not even saying things that are true about him.  I am giving examples of the types of things she should try saying–yet his ears perk up and his tail begins to wag!  Whether he can admit it or feels like he can even respond well when you offer it, your man is hungry for you to tell him you think he's awesome!
The tongue has the power of life and death, and those who love it will eat its fruit.
Proverbs 18:21
I will take it a step further and say that your words have the power to affect who your man becomes.  Speak words of life and tell him what you think is awesome about him, and he will aspire to live up to your view of him.  Likewise, offer words of death and destruction and he will believe he is as worthless as you say he is.  Of course there are many factors in play in a man's life, but to large degree:
He will become what you say he is.
If that feels heavy…you are hearing me.  Your words have power, ladies.  Choose them wisely.  Offer words of life and encouragement freely and frequently and watch your words begin to unlock the greatness within your man.
Ladies, lean in here.  I am about to share with you an insight into the male psyche that could possibly revolutionize your relationships with Y chromosome carriers.
Men often respond to hurt with anger.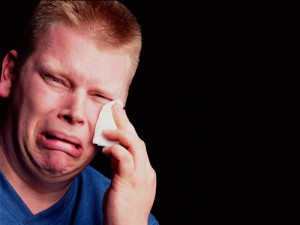 If you were in a discussion with your friend/sister/mom and she began to cry, you would probably rightly conclude that she was upset.  You may have to ask "what's wrong?" to get to the root of what had upset her, but you would have a category for her emotion.  You would know to move towards her with compassion.  Her tears would likely disarm any hostility you were feeling towards her as empathy kicked in.
However, if you were in a similar discussion with your boyfriend/husband/son and he began to raise his voice and that vein in his forehead began to throb, your response would likely be very different from the compassion and empathy that you feel for a crying girlfriend.  Rather than diffusing hostility, as tears might do, his anger probably fuels your fire.  If he is getting angry, you likely feel that you can or even should take it up a notch yourself.  "If he's gonna yell, then I'm gonna yell too!"
Cue insight into male psyche slide here:
Men often respond to hurt with anger.
The angry male in the scenario is feeling the same emotion as the crying female—hurt.  However, because we receive his anger as aggression towards us, rather than responding with compassion to his hurt, we become aggressive ourselves, causing more hurt.
This common misunderstanding is made worse by the fact that most guys, even if you asked them "what's wrong?" would have a difficult time identifying, much less verbalizing, why they were hurt.  Now rather than understanding his anger as hurt and trying to figure out what has caused the hurt, we are wrongly assuming he "got all mad for no reason."
So, ladies, allow me to try to fill in some of the gaps between what we are thinking they are thinking and what they are feeling but not communicating.  And gentlemen, if any of this rightly expresses what you wish you could communicate to the women in your life, you can now just point at it and say in your best caveman voice, "This. Yes."
His hurt is probably rooted in feeling disrespected.
What does that even mean?  Good question.  All people have a desire to be respected (have their rights and needs matter), but for men the issue of respect goes much deeper.  God has wired men to shoulder the responsibility for providing and protecting.  We can strengthen their sense that they are man enough to rise to great responsibility through our respect.  Likewise, when they feel at all that we don't trust them with those great responsibilities, it often echoes the ugly voices of insecurity in their heads:  "You can't do anything right."  "You are not man enough."  Even if our intention is not to "disrespect," that is what they feel when our words seem to agree with their greatest insecurities.
To respect a man you must trust him and believe in him.
Particularly in a marriage relationship, it is as important to a man that his wife respect him as it is that she love him.  Any inkling that you do not trust him or believe in him can make him feel disrespected and hurt.  You may think that you are just reminding him of something he should be doing, pointing out a better way to tackle an issue, or pointing out a character flaw he really should address.  However, when heard through a man's ears, words you may have meant to be helpful may feel very hurtful.
I cannot overemphasize, ladies, how much more sensitive he is to this than you realize!
Open your eyes and ears to the men in your life and their need for respect.  Begin to notice when they get angry.  Take that as an opportunity to replay the conversation or events up to that point and see if you can find the disrespect trigger.  As you are learning to recognize disrespect triggers in the men in your life, help them learn to talk about them.  When the anger response comes, resist the instinct to respond in anger.  Instead try, "I'm sorry.  I didn't mean any disrespect.  Can you tell me what I said that made you feel that way?"  Even if you did not mean disrespect, if that is what he feels, compassion is in order.
Beginning to grasp how greatly the men in your life need your respect may feel a bit like learning a foreign language at first.  But I encourage you to tune your ears to this new language and you will begin to hear it all around you.  Your efforts to understand your men will lead to better communication, less anger and fewer tears.
"Hey Hon. How was your day?'
"Who did you meet with today?"
"What did you and the kids do today?"
"How was school?"
These are typical questions exchanged in a typical family on any typical day.
But our thoughts when we are posed these questions are frequently less than receptive.  Cue cartoon thought bubbles…
"Basically the same as every other day this week."
"I didn't want to have the meetings in the first place.  Much less rehash them now that I am home."
"We bought groceries and cleaned house and did laundry and picked up the same 47 toys 47 times."
"It was school."
The questions may be different. The answers may vary.  But the sentiments are the same.
Q:  "Talk to me.  Invite me into your world.  Share your information with me so that I can connect with you."
A:  "The information is unimportant and recounting it to you is tedious.  What do I have to say to get you to stop asking me questions?"
The problem with the daily question ritual is that it frequently frustrates both the asker and the asked because it requires the recounting of unimportant facts and does not lead to the true connection desired by the asker.  Depending on your personality and relational dynamics, you may find yourself usually the question asker, usually the asked, or occasionally both.  I am frequently the asker, pumping my husband and kids for information to give me a window into their lives and a taste of the outside world that most stay at home moms are starved for.  However, I am also guilty of rolling my eyes and gritting my teeth before answering inquiries of, "What did you and Laylah (3) do today?" from my well-meaning husband or kids.
Whether you are asking the questions or avoiding them, taking a closer look at what is really happening in this daily ritual, might help us all trade the Q & A dance for interactions that truly invite connection.  There are some things that both parties "need to know" and corresponding "to do's."
1. What you need to know:  The heart behind the questions is connection.
Viewing the person drilling you with unwelcome questions as a person who wants to emotionally connect with you, rather than the equivalent of a buzzing mosquito will radically change the tenor of you interaction.
What you need to do:
Look for ways to connect with the question askers in your life.  Offer them your eyes (rather than a view of the back of your phone).  Recognize the love they feel for you and how much they value you.
2. What you need to know:  Information is power.
Yes, the details of what you did today are unimportant.  However, sharing those details with a loved one invites that person into your world and communicates that you value him/her and want to connect.
What you need to do:
Answer the questions.  Place their desire to connect above your desire to avoid tedious questions.  Value others above yourself.
In humility value others above yourselves, not looking to your own interests but each of you to the interests of the others. Philippians 2: 3-4
3. What you need to know:  Asking someone to rehash their day rarely leads to true connection.
You ask, "How was your day?" but you want to know "How are you?"  Invite people to talk about things they want to share about.  Questions they want to answer lead to answers you want to hear.
What you need to do:
Ask different questions.  Rather than asking for a play by play of the day's happenings, ask for their color commentary.  "How did you feel about your meeting?"  "What are you looking forward to tomorrow?"  "You seem happy.  Did something good happen today?"
Let's push outside of the easy and mundane questions to draw our family members into real conversation.  Better questions will lead to better answers.  And the next time someone you love asks, "How was your day?" resist the urge to eye roll and take a moment to be thankful you have someone who asks!
So, if you have known The Loften family during the past 2 ½ years or so, you know that we own a house in Cabot, AR where we no longer live.  We began trying to sell that house in May 2010 before we moved to Fayetteville in August 2010.  We have prayed that this house will sell.  We have had anyone who would listen and would pray praying that this house will sell.  We have begged and pleaded with God for 2+ years to free us from the burden of this house.  I especially have taken it personally that God has not answered our prayer.  He has sold houses down the street from ours in seemingly miraculous ways.  We have had countless "almosts"—any of which could have turned into a sale if He had willed it.  We followed His call to move to pastor a different church; shouldn't He have smoothed the path ahead?  He knows that pastors don't make enough to cover 2 mortgages!  Why would God put this burden on us when we are just trying to be faithful to Him?
I am here to report that the burden of this house has been lifted from our shoulders!  However, the title to the house is still in our name.  God has given me freedom, but not in the way I thought it would or should come.
I have told many people about "our house" over the past couple of years.  I have praised its charms and selling points.  I have bemoaned the features it lacks which I was certain had kept it from selling.  I have spoken of it in unflattering "albatross" terms as a burden that is keeping us from being and doing all that we want to do in our new home.  I had grown to resent its existence.  How long, Lord, will our prayer go unanswered?
God answered my prayer by telling me about "His house."  It has the same address as "our house that won't sell," but a very different story.  "His house" sat empty and waiting for a year for a family that would need a new home.  This family had moved from a discouraging situation where they had felt shame and defeat.  They walked into the house that God had been saving for them and felt like royalty.  It was a beautiful new home, more luxurious than any they ever dreamed of living in.  Their hope and confidence were renewed.  They knew if God had provided them with such a lavish blessing as this home, that His favor and hand would bless their new endeavors.  God's house was perfectly laid out to host countless Bible studies and cookouts.  Our family could not have asked for a better home while we lived in Cabot.
When we left Cabot and moved to Fayetteville, we assumed we would sell one house and be moving into another.  But God moved us into Paradise instead…or so we dubbed the cheap 2 bedroom apartment where we spent the next 6 months.  The lessons learned in Paradise were countless, but in summary—God used it to refine our family and orchestrate His perfect timing.  We gained a new appreciation for each other and God renewed our desire to add to our family.  Had we sold "our house" when we planned to all of the pieces would not have fallen as they did to bring our precious new daughter into our family.  God used "His house" to deliver "His baby" into her family.
For the 2nd time now, God has used His house to answer the prayer of a family seeking a house to rent.  Twice now after fervently praying for our house to sell and sensing in our spirits that God was moving, He has told us to rent it instead.  Twice now a family has called us within hours of offering our house for rent telling us that our house was the specific answer to their prayer.
God used this 2nd instance to tell me the story of His house.  "Why, God?" I asked Him, "Why did you answer that family's prayer and not ours?"  The answer came back, "Because this is my house.   I can use it for my plans and purposes.  I can use it to bless the renting families, and teach your family to pray."  God flooded my heart with the story of His house.  The blessing it has been to our family in so many ways, and the blessing that it has been twice now to families praying for a home.  God also made it clear to me that He was not asking me to bear the responsibility of the house while He exercises the freedom to do with it as He pleases.  Although a pastor's salary can't support 2 mortgages, He has always provided.  Both in freedom to do with it as He pleases and in responsibility to provide, this is and has always been His house.
I am not going to stop praying about the house, but I am going to stop praying for "our house" to sell.  I am praying for "God's house" now—a haven, a place of redemption, a home with God-sized potential which exists for His glory.  I am praising Him for the miracles He has done in and through it and trusting Him for more.  I am finally free from a burden that was never mine but has left scars on my back.  God is showing me that His promise is true for more than just houses.  He is teaching me to be burdened in prayer and leave His part to Him.
29 Take my yoke upon you. Let me teach you, because I am humble and gentle at heart, and you will find rest for your souls. 30 For my yoke is easy to bear, and the burden I give you is light."