From what I read it would seem that there is an important part of my job that I'm not doing.  I'm supposed to look at other churches and criticize them for all the ways that they are different from the church that I lead.  If it gets serious enough, I should get angry.  I am right in every conceivable way, and it is important for me, them and everybody that I declare to all the people and the pastors and the churches that I am the most right of all.
Confession time, there was a time in my life when I did consider this part of my job/life.  I was ready to fight with everyone about any issue where you disagreed with what I believed the Bible taught. There were no issues that were too insignificant. "But the Bible says," was my launching pad for a number of angry disagreements about a wide array of issues.
However, the older that I get the less I want to fight and the fewer and fewer things that I want to fight about.  God's call on our lives to reach the world and tell them about the love of God through Jesus is too serious and big for me to spend my time angrily critiquing the way that fellow pastors and believers are trying to accomplish this Great Commission that God has given us.
However, there are still plenty of places where it is considered a noble duty to angrily critique churches that "do it the wrong way" or "don't believe the right things."  It seems a good way to get a book published and to become popular as well.  Just say something hostile about another church or pastor or movement and boom you are in the limelight.  In the meantime, the world continues to see God's people unable to get along with civility much less demonstrate genuine love for each other.  This is incredibly serious, because the way that we treat and talk about each other is what Jesus said would be one of the defining characteristics of how people would know that we follow him.
By this everyone will know that you are my disciples, if you love one another. John 13:35
This is how people will know.  If they are paying attention, then they likely don't know.  Many of us believe that we are doing well if we can simply get along well with the people that worship in the same building as us, which is quite a challenge sometimes.  However, this principle is not limited to just your local church, although a great place to start.  We all need to love each other and stop fighting regardless of where we worship on Sunday or (gasp) Saturday.
Why do we fight? I believe that we fight because we do not know the difference between a major theological difference and a minor theological difference.  We also then can't tell the difference between a minor theological difference and a tactical difference.
Major theological differences are those that if you do not believe them, then you just aren't a Christian.  Muslims do not believe that Jesus is the Son of God. That is a major difference and is part of what makes them not Christians.  When and how you baptize people is a minor theological difference.  It doesn't determine whether or not you are a Christian.  It doesn't mean that it's not important.  It's not essential and we shouldn't act like it is.  Whether or not you play drums during your worship is just tactics.  It's how you do church, but isn't theological at all.
IT'S ALL THEOLOGICAL! IT ALL MATTERS! EVERYTHING NEEDS TO COME FROM THE BIBLE! IT MATTERS!!!!!
(sigh) I received an email like this once.  We were wanting to replace uncomfortable plastic folding chairs with cushioned chairs.  Apparently I used the phrase "comfortable chairs" or "cushy chairs" too much, which apparently was a quote from a book that was popular at the time and I was in trouble.  The logic of the email was as follows.
You want different chairs
You want them to be comfortable
God doesn't care about comfort
You don't care what God says
You don't listen to God
You should read the Bible and pray
It was a strange email.  The application point for me in the email was that I should start reading the Bible and praying.  I took that, ever so slightly, as insulting.  But this is how we think.  My opinions about how to do church come directly from God.  If you disagree with me, you disagree with God, and therefore…(insert sanctimonious insult here).
However, what if we reserved that kind of frustration for people who claim to be followers of Christ but don't understand who Jesus is and the purpose and nature of his death on the cross?  Then we simply have spirited but respectful conversations with people who baptize differently, or do or don't ordain women or believe that the Holy Spirit works in a different way.  Then we can also just enjoy the diversity of styles or worship and teaching that are out there and view ourselves as all being on the same team trying to accomplish the same goals in different ways.
The line itself may be blurry, but that does not mean that there are not issues that clearly are on one side of the line.  Can we all agree that what you believe about the end times is a minor theological point? Can we all agree that what instruments your worship team plays is simply a tactic?  Sadly, the answer to this seemingly rhetorical question is no.  We can't all agree.  However, let's start by everyone who is reading this agrees.
Some of the best pastor friends that I have ever had believe radically different things about the Holy Spirit than I do.  We let one of these pastors use our building for worship, for free.  I even coached basketball with one of the pastors who was Pentecostal.  He is a great friend and our daughters were friends.  The issues we disagreed about never came up.  I repeat, NEVER CAME UP.  We were too busy encouraging each other and praying for our city and figuring out ways to partner together and make a difference in our city.
Now one of my great pastor friends is someone who baptizes babies (gasp).  I've known him for a couple of years now and guess what? Hasn't come up.  Why? Same reason.  Too busy encouraging each other and praying for our city.  If there came a point where the city no longer needed prayer and neither of us needed encouragement, we might have some time to debate theology.  I don't have it penciled in though.
My sincere prayer is that this will continue to catch on, that the movement for churches and pastors to love each other and partner together will sweep the world.  We can put aside small differences with each other in order to make a much bigger difference in the world that desperately needs God.
The way I figure it, we will have billions of years in heaven for me to tell all these guys how right I was.
I remember the first time that we left our two older kids home alone together.  This is in the pre-Laylah (our 3 year old) days.  Maylee was in middle school and Lauren was in elementary school. We were a little nervous about doing it because the girls weren't getting along too great at the time.  Our fear was that without parents to mediate,  it could get ugly.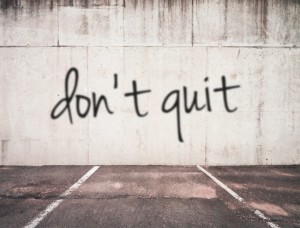 Then Dad had a great idea.  I sat down with both of them and asked if they thought it was cool being left home alone.  They both assured me that they did.  It made them feel grown up and not like kids.  I then asked them if they would want us to start doing that a lot.  They were most definitely in for that.  I'm sure that thoughts of unrestricted access to both television and snacks were weighing heavily on their minds.  We left that night with a little bit more confidence.
Would you like to guess what happened? They were good.  That is a huge understatement.  They were amazing.  The house was cleaner than it was when we left.  There were no dishes out, no mess anywhere.  They had even put themselves to bed.  Honestly, it went better than typical nights would go when my wife and I were both there.
Why? Because they wanted it to happen again, because they wanted to do well so that they would be rewarded with more freedoms.  They wanted blessing and privilege and reward.
Jesus told a better parable when describing what it is like to live here while waiting to see God face to face either when we go to him or when Jesus comes back here.  It is commonly referred to as the Parable of the Talents in Matthew 25.
14 "Again, it will be like a man going on a journey, who called his servants and entrusted his wealth to them. 15 To one he gave five bags of gold, to another two bags, and to another one bag,[a] each according to his ability. Then he went on his journey. 16 The man who had received five bags of gold went at once and put his money to work and gained five bags more. 17 So also, the one with two bags of gold gained two more. 18 But the man who had received one bag went off, dug a hole in the ground and hid his master's money.
19 "After a long time the master of those servants returned and settled accounts with them. 20 The man who had received five bags of gold brought the other five. 'Master,' he said, 'you entrusted me with five bags of gold. See, I have gained five more.'
21 "His master replied, 'Well done, good and faithful servant! You have been faithful with a few things; I will put you in charge of many things. Come and share your master's happiness!'
22 "The man with two bags of gold also came. 'Master,' he said, 'you entrusted me with two bags of gold; see, I have gained two more.'
23 "His master replied, 'Well done, good and faithful servant! You have been faithful with a few things; I will put you in charge of many things. Come and share your master's happiness!'
24 "Then the man who had received one bag of gold came. 'Master,' he said, 'I knew that you are a hard man, harvesting where you have not sown and gathering where you have not scattered seed. 25 So I was afraid and went out and hid your gold in the ground. See, here is what belongs to you.'
26 "His master replied, 'You wicked, lazy servant! So you knew that I harvest where I have not sown and gather where I have not scattered seed? 27 Well then, you should have put my money on deposit with the bankers, so that when I returned I would have received it back with interest.
28 "'So take the bag of gold from him and give it to the one who has ten bags.29 For whoever has will be given more, and they will have an abundance. Whoever does not have, even what they have will be taken from them. 30 And throw that worthless servant outside, into the darkness, where there will be weeping and gnashing of teeth.'
Jesus has gone a journey, so to speak. He said he would always be with us spiritually and he has left the Holy Spirit but he is no longer physically present.  He has left us here with a job to do.  He has given us talents. (In Sunday School as a kid, the two meanings of the word talent always threw  me off.  In the context of the story it is an amount of money)  He has given us life and literal talents and resources and time and, and, and.
We will see him. There will come a time where we will meet him face to face when the journey is over, and apparently he is going to have some questions for us.  He is going to want to know what we did with what he gave us.  What will he say after we give our answer?
I desperately want him to say, "Well done! Come enter into my happiness!"  I want him to proud and pleased.  I also want reward.  Some people believe these are unhealthy motivations.  Obedience should be enough.  It's selfish and prideful to want rewards and recognition.  If that's true, then Jesus sure did make a big mistake in including this parable.
It is not bad to want to please God. It's not selfish to want him to give to you what he said he would give if you're  faithful to use what he has given you wisely.  This is what I want and what I am striving for.
Sure, I have not and will not do this perfectly.  Sure I may have caught a bag of marshmallows on fire in the microwave once when I was alone. (I speak metaphorically for me.  Literally for our girls when they were alone once. Another story for another day.) However, I think about this passage a lot and how awesome it will feel to finally see face to face the one that I have given my life to and to hear his voice say to me, "Well done!"
What about you?  What keeps you going?
"How can you know if ___________ is God's will for your life?"  This was the fear-gripped question that my friends and I would ask in college.  There were several books written on the topic and people found themselves in different "camps."  This is what Christians do.  We ask a question, read a book and over-aggressively defend that viewpoint as if our mom wrote the book.  One camp was very regimented in their approach.  Pro/Con lists, seeking counsel, deliberate strategic thinking, etc.  The other camp was significantly more mystical in their approach.  God's will can only be found in deep meditative prayer and it will be revealed to you in a mystical way.  God is not found through man's deliberative processes.  Two different camps, but they both shared one thing in common: it was neither simple nor easy to determine what God's will for you is.
We felt that somehow finding God's will must be very hard.  It required a lot of stress and just the right technique and theological viewpoint.  If you failed to discern God's will correctly, the consequences would be dreadful and perhaps irreversible.  Now mind you, we weren't debating whether or not something bad was God's will.  "I have been praying for a couple of days and I'm wrestling with whether or not God wants me to kill this dude or not."  We also weren't wrestling with obvious good things.  "I'm not sure if I should be praying or not.  I'd pray about it, but…you see my dilemma."
We wrestled with choosing between multiple seemingly good or neutral options.  After I graduate, should I go to grad school or go on staff with this ministry? Should I ask this girl out or not?  What should I do this summer? Go home and get a job, go on a mission trip, what? It was easy to get yourself worked up in knots about whether or not what you were planning was right or not. The great fear was "being outside of God's will."
This struggle presupposes a few things.  One is that if you make a bad decision, and by bad we mean a good decision that we're not sure was God's best decision, that God would be mad, disappointed, judgmental, etc.  Another is that once you are down a secondarily good path (perhaps now apart from God or with him opposing you) is that you are destined down a wrong path for quite some time.  So the stakes are incredibly high.  You could think that you are making a good decision, and others may even agree with you, but if God disagrees and believes that you could have made a better (God-approving) decision, then you will find yourself in a bad place with God.
What this ignores is God's sovereignty, omniscience and general good-hearted nature towards his adopted sons and daughters.  "I wanted you to go to grad school but you became a missionary instead.  You failed to determine my elusive will.  Prepare the smite button."  God has made it clear that he is directing the path of the one who trusts in him.
Trust in the Lord with all your heart
and lean not on your own understanding;
in all your ways submit to him,
and he will make your paths straight.
Proverbs 3:5-6
He is also giving the desires of hearts to those who delight in him.
Take delight in the Lord,
and he will give you the desires of your heart.
Psalm 37:4
God also says that he has created the path.  That's the hard part.  We just need to trust and follow that path.
For we are God's handiwork, created in Christ Jesus to do good works, which God prepared in advance for us to do.
Eph. 2:10
If we are following God and trusting him, then we can make a decision knowing that he is leading.  We can trust that God wants the best for us.  He is leading us, if we will let him.  We can trust him, not our decision making ability.  You will make some bad decisions.  You will zig when you should have zagged.  But we follow a God who will gladly use the zig to work the big picture plan that he has for your life.
This leads to another issue that we overlook: God is working a much bigger plan than we are.  We believe that there is no more greater pressing matter than what we will do the summer before we go to college or the next job that we will take or what house we should move into.  However, God is working a significantly bigger plan than that.  When we do long range planning, we think in terms of 5 years down the road, "How will this impact me?"  God is thinking about how this decision is going to affect your grandson, because he is going to live next door to a girl who is going to have a friend whose grandson is going to be a significant world leader.  He is thinking in 1000's of years.  We think in terms of 5-10 on our best days.  God is working a big complicated, multi-generational plan.  He's got this.  You can't shipwreck God's big picture plan.
You should still use a good process.  Wise counsel and prayer are always good ideas.  Pro and con lists are good as well.  Good decisions typically follow good processes.  However the foundational piece of any decision making process has to be a deep-rooted trust in God.
Delight in him. Follow him.  Trust him. Make a decision.
In case you are unfamiliar with who Kim Davis is and what the controversy is, here is a brief primer. She is a County Clerk in Kentucky.  One of her primary roles is issuing marriage licenses.  When the Supreme Court declared that gay marriage was legal, she refused to issue the licenses.  Ultimately she was sent to jail for not following the law and doing the job she was elected to do.  For more information, go anywhere on the internet and you will find an article about it.
A few interesting (to me) notes on this controversy before we get to the actual content of the post.
1) Kim Davis is a Democrat.  I don't mention this to take a shot at Democrats. I mention it because it's ironic. (Wait. Is that the right use for the word ironic? I'm not sure I know any more.)
2) Has there ever been a more bizarre use of the song Eye of the Tiger than for her post-jail rally?  I can't imagine there is. The beach running scene from Rocky III is more awkward but they played the Rocky theme during that.
3) The fact that she has been married multiple times is essentially irrelevant from a Christian perspective.  She was not a Christian when she got divorced.  She became a Christian and her values changed.  That doesn't make her a hypocrite.  It makes her someone who recognized her own sin, repented and wants to live differently. I suppose you can bring it up to be ironic. (???)  But it is irrelevant to her character now.  We have all changed and grown.  She has repented for what she was and wants to be something different.  The question becomes, is that different thing a good thing?
This leads to my larger point.   It would seem, that we, and by we I mean everyone, do not have the ability to process this well.  As with most issues, we are incredibly shallow in our reasoning.  This leads the two camps to dig their heels in even further and continue to not listen and understand one another.  You have Christians on the one hand who don't know how to live well in a world that does not share their values and you have non-Christians who refuse to try and see the world through the lenses of an evangelical Christian.  Evangelicals are simply foes to be vanquished.  My role as a pastor, and the percentage of people that read this blog dictates that I address primarily the first group, but there is something for everyone.
The primary shallow way that we evaluate this is based on whether we agree with her on the issue of gay marriage.  If we agree, then anything she does to take a stand is good.  If I disagree with her, anything she does to take a stand is wrong.  We need to open ourselves up to the idea that you can do the right thing for the wrong cause, and you can do the wrong thing for the right cause.  Deciding that you agree/disagree with her on the issue of gay marriage only tells you what you believe about her motivation not whether or not what she did was right.
So then, how do you decide if what she did/is doing is the right thing?  She essentially had 3 basic options.
1) Continue to do her job. She puts her name on marriage licenses even though she does not believe that all of the marriages are honoring to God.
2) Resign from her job. She no longer believes that she can do her job without violating her deeply held convictions, so she resigns and lets someone else do it.
3) Take a stand (the option that she took). She refuses to issue the licenses because she believes that it is wrong, and tries to prevent anyone from being able to issue those licenses.
Are any of those necessarily wrong? Are any of them universally always right?  I believe the answer to both of those are no.  The situations that you will find yourself in are complex and there often are competing values in place.  It takes wisdom, discernment and prayer to determine what the right way to go is.
Sometimes it is #1.  You need to choose to unconditionally love the people who are doing something you disapprove of.  Cross-cultural missionaries do this all the time.  They are invited to a religious festival or service of a different religion.  They choose to go because they want to build a relationship and are willing to be a part because love for the person trumps the desire to not participate in something that is distasteful in some way.  I have participated in services for other religions and spent a lot of time praying for the people I was with.  I have a friend who photographed a wedding that he/she didn't believe was honoring to God.  Again, because they valued the relationship with the people.  This is not compromising truth.  This is choosing to love someone rather than trying to tell non-Christians that they should behave like Christians.
Sometimes it is # 2.  You are being asked to do something at your work that you do not believe honors God.  So you quit.  You don't really have any ability or desire to fight the system and so you quietly step aside.  This is not necessarily cowardly.  You work for a company that practices shady ethics and you tell your boss that you won't do it and you quit before he fires you.  You are taking a stand but in a different way.
Sometimes it is #3.  Sometimes the right thing to do is to stand in the face of injustice, immorality or evil and say that this will not stand.  You would rather face significant consequences than let something go.  Most injustices in the world are resolved initially because someone took a stand and refused to let injustice stand.  The civil rights movement is full of such people like MLK Jr and Rosa Parks.  Choosing this doesn't mean that you crave attention or fame or that you are simply a troublemaker.  You believe your cause is just so you will do anything to fight for it.
"Wait. Did you just compare Kim Davis to Rosa Parks?"  (Rereads last paragraph) Nope, I didn't.  I just used it as an example of when taking a stand against the law is admirable.  Whether or not what she did is admirable or right is still the question. "It's the law of the land! How can she do this?"  The law she is fighting became law, because people refused to accept the status quo.  What she is doing is the same, at least in her mind.  However, in choosing #3, you have to be ready to face the consequences.  If you're going to, for what you believe to be a noble cause, break the law, then be prepared to go to jail, pay a fine or whatever.
Her going to jail doesn't mean that Christianity is now illegal, a bit of hyperbole from some aspiring presidential candidates.  It means that to work in government, you will sometimes be put in situations where you will be asked to do something inconsistent with your values.  That's not just true in government jobs but other jobs as well and with friends.  It can happen a lot.  We live in a world and a country that does not share Christian values. (I don't believe that it ever did, but that is a controversial post for another day.)  We have to decide what kind of people we are going to be in that reality.  How will we show the world that we love them and also point them to the truth of who God is and his gospel?
It's not always going to be clear cut and obvious.  It is far easier to judge someone else's decision than to wrestle with the decisions that you face and will have to face. To answer the question you are wanting me to answer, I wouldn't have done what she did.  First, I'd never be county clerk.  Second, if I were, I would have been putting my name on lots of marriage licenses for marriages that were not honoring to God before gay marriage became legal, what's a few more?  I would either have done number #1 and just prayed for every person and couple that came into my office, or #2 and I would have quietly and, hopefully without fanfare, step aside.
Regardless, it's not an easy answer to a simple question and when we make it that we oversimplify life and what it means to follow God.  When do we show grace and when do we take a stand?  This is an important, deep question that we need to wrestle with, one that makes a huge difference not only in our lives but in the lives of the people that God has called us to reach.
So, what would you have done?
What keeps someone on the diving board?  You see your friends diving off the diving board.  It doesn't look that hard.  Everyone seems to be enjoying it.  It would also seem that no one ever cracked their skull diving into the water from a diving board 2 feet above the pool.  (Cue people going to Google: "cracked skull pool diving board")  Lots of people are doing it without a problem, not getting hurt and having a great time.  Yet, there's always that one friend who gets in line to jump and just won't dive.  They act like they are going to, but then they don't.  They either stay on the board or just jump in feet first refusing to dive.  "I'm going to do a pencil!"  (Pencil is not a thing.) Why? They think they are going to get hurt. They think they will look stupid.  It just seems scary.  They think that they just need a little bit more time.
Taking that time never helps. They think about it some more, they let their friends go one more time.  They get back in line and still they stay on the diving board.  They don't move.  They can't jump.  They are paralyzed in their own mind.  They won't do a baby dive, a half dive, an accidental belly buster.  Instead they do nothing.  They have decided that doing nothing is better than doing something.
There are many of us standing on the diving board of serving.  We are convinced that if we were to jump off that diving board that we are going to get hurt or embarrassed.  We might do damage to someone that we are supposed to help.  We might be miserable.  We might be made to look foolish.  So instead, we walk past the diving board, maybe put a foot on it but then walk by.  However, unlike at the pool, you probably don't have friends in the water screaming at you and calling you a big chicken.
Well, allow me to be in the pool and exhibit a little positive peer pressure on you.  "Get in the pool you big chicken.  God wants to use you and he can't use you if you're walking around doing nothing like a big old chicken.  Get in the pool."  Some of us are too worried about what our first dive into ministry will look like, so we fill out all the preference forms and personality tests and we read books and we are trying to figure out how to do the perfect dive, how to find the perfect ministry for us to do.  Some of us aren't even doing that.  Some of us are looking at the pool, shaking our heads and we just keep walking.
Again, similar to diving, you can't really figure out how to serve in a book.  Just jump.  Make a bad dive.  It will feel awkward but you will at least get some feel for it.  The people in the pool will tell you what you did wrong and you get back up and you dive in again.  With practice and diligence you learn how to dive.  That same practice and diligence will show you where God wants you to serve.
Take my middlest daughter, Lauren.  She loves kid's ministry but she kept having a hard time in different classrooms.  Being a PK, she will go where she is directed, but the kid's director wants her to be happy.  At first the kids were too young, she liked hype and roughhousing, not potty visits and blank stares.  They needed care, and that's not her thing. Then the kids were too old.  She was 14 and some of the kids in her class were 10.  They didn't respect her and thought that they finally had a teacher that they could legally get mouthy with.  Lauren did not like that at all.
Finally, she ended up in the kindergarten class.  She loves these kids and they love her.  She's young enough to be fun but old enough to command respect.  I walked past her classroom one morning and she was barefoot standing on chairs by the whiteboard drawing a complex diagram of how she had sprained her finger that week on a mission trip with a skateboard.  At the table were 10 enraptured kindergarteners who thought that she was the best thing ever.  (They assure me that she brings the same energy to teaching the actual lesson and keeps their attention the same way, not just for injury reports.) On the other side of the classroom is sweet Britt who quietly is the adult presence, keeps everyone on schedule and manages the details. Meanwhile the one and only Lauren Loften is holding court with her people. She was placed at first somewhere she didn't want to be.  But it was only in doing that that she found exactly where she was meant to be.
What you need to do:
1)      Take all the opportunities that are available to you and just pick one.  PICK ONE! Don't worry that you won't pick the perfect or best one right away.  Doing something is better than nothing.  You won't learn what is best until you start doing something.
2)      Serve long enough to figure out if it's a good fit. I don't want to put a time frame on it.  If I say do it for a month and it's a monthly opportunity, that's not enough.  If it's a daily opportunity to serve and I say 3 months, that can be too long.  Just serve long enough where you can really know if it is a good fit.  Everything is awkward and uncomfortable at first.  Let the new and awkward wear off and then see.
3)      Ask yourself 2 very important questions.  Am I good at this? Do I like doing this? Those are the most important questions to ask in evaluating a serving role.  Ideally, you will be serving in a way that you love and you are skilled at it.  If you are not, then find something that you do love and can do well.
4)      Finally, if it's not a good fit, ask yourself why. Was it too behind the scenes or not behind the scenes enough?  Were you being asked to use a skill you don't have? Were you serving in a good way but with the wrong age group or people?  It could be any number of things.  If you are having a hard time evaluating, talk to the person leading the ministry or to a friend and ask for their help.  You find your best fit by knowing why other roles weren't a good fit.
Bottom line.  Do something.  God has great plans for you.  He wants to use you in a big way.  Find what that big way is by doing something instead of nothing.  Get off the diving board and dive in.  A great adventure awaits.
I'll start with the shocking statement.  Not all commands in Scripture apply to me.  You should actually not be too shocked by that regardless of what you believe about the Bible.  I'll give a very simple example:
So make yourself an ark of cypress wood; make rooms in it and coat it with pitch inside and out. Genesis 6:14
See, that wasn't too controversial.  God commanded Noah to go make an ark, but when I read that command, I don't panic because I can't build, well, anything.  That command is not to me.  It is to Noah at a particular time for a particular reason.
This leads me to the current debate that seems to be happening all over the internet and social media in particular.  I'm sorry, I shouldn't have said debate.  How about current yelling over each other and zapping each other with "gotcha" posts?  A debate implies civility and engagement.  The era of civil debate is dead, though my heart is to see it come back from the dead.
There is a lot of noise out there about what the Bible says about sexuality.  It's not limited to people who believe the Bible is God's Word.  People who don't believe that the Bible is relevant to the discussion make posts explaining that the Bible doesn't say what people think it does.
If you haven't seen it, one of the best zingers out there comes from a clip of the West Wing.  In this clip, the stereotypical uptight, self-righteous evangelical Christian tells President Bartlett that homosexuality is an abomination, quoting Leviticus.  (I would complain about the stereotype, but I really can't.  Stereotypes become stereotypes for a reason.)  Bartlett (Martin Sheen) then eviscerates this lady by quoting chapter and verse of several other verses in Leviticus asking if he should follow those too.  These include selling his daughter, not touching pigs' skin (football) and of course, the Old Testament prohibition against eating shellfish.
Sigh.  The number of posts I have read over the last couple of months that basically say if you think homosexual behavior is a sin then you can't eat shrimp is exhausting.  It has become very clear to me that we do not understand the Old Testament law and how it applies to Christians today.  On the one hand, Christians throw Leviticus out there, without any real regard for the fact that Christians intentionally do not apply most of Leviticus. On the other hand, non-Christians or Christians who are more theologically and/or politically liberal throw shrimp back in their faces (metaphorically of course).
So here is the question: How does the Old Testament law apply to Christians today?
Well, here is the answer: It depends.
(For 2 brief but exciting seconds, I considered ending the post there, just to be that guy.)
Some of the Old Testament has direct application to Christians and some of it does not.  However, all of it is relevant.  Back to Noah.  I am not called to build an ark, so that command does not directly apply to me.  However, I learn that God hates sin from that passage.  I also learn that God speaks directly to his people.  I also know that God calls people to do ridiculous things based on faith.  I will likely never build an ark, barring an incident similar to Evan Almighty, but God has called me to build a handful of metaphorical ones.
What about the OT Law specifically?  Again, it depends.  The laws can typically be broken down into 3 different categories.
1)      Civil (governmental) commands. These are the commands that God gives his people in how to govern themselves.  These commands are relevant to the Jewish people.  For example, they are asked to cancel debts every seven years (Deuteronomy 15:1).  Some of these laws are good ideas, others are clearly limited to a more agrarian, nomadic society. Either way, we are not required to follow them, but we can learn from them.
2)      Ceremonial (tell them how to worship) commands. These are the commands that deal with how God wants them to worship him.  These include all the commands about the different festivals that they should celebrate and the specifics of the tabernacle.  Again, we can learn principles about God's heart, but they aren't directly applicable.
3)      Moral commands. These are the ones that express God's heart for what is right and wrong.  They are timeless principles that should be followed regardless of time period or people.  Don't lie. Don't murder. Worship only God.
So, here is the question: How do we decide which is which?
Well, here is the answer: Carefully.
(Another 2 second pause, but I'll continue)
For the most part, it's pretty easy.  The law is broken down into sections and for the most part it is fairly clear.  When a law is referencing how they should worship, you can put those in the appropriate category.  When the topic is dealing with how the priests should test for leprosy, that is civil.  However, there are some commands that have always been debatable, most notably whether or not God still wants us to honor the Sabbath and take a day of complete rest.
Today we are debating sexuality.  Is what the Old Testament says about sexuality still applicable to Christians today?  How do we decide?
I believe that it is important to ask if the command is repeated in the New Testament.  If it is, then you can be certain that it is applicable.  All of the 10 commandments are repeated except for following the Sabbath. The New Testament does have a lot to say about sexuality.  In fact, like most moral commands, the New Testament makes them more challenging.  In the Old Testament, murder is prohibited.  Jesus says hate now is the standard.  Adultery changes to lust.  Loving your neighbor becomes loving your enemy.  The confusing nature of family and marriage in the Old Testament becomes clear in the New Testament and goes back to what God's original design was in the Garden of Eden—one man and one woman in marriage for life.
If a command is not repeated in the New Testament, I would encourage you to be open-handed, and not so dogmatic about it.  I would also encourage you to not quote Leviticus if there is a more directly relevant New Testament command, because of all the confusion swirling around the use of the OT Law.
While we are on this subject, can I throw a couple of other thoughts out there?  First, that an action, and specifically sexual sin, is wrong is not the only thing the Bible has to say that is relevant.
John 3:16-17 is relevant (Jesus did not come to condemn the world but to save a world that is already condemned).
Ephesians 2:8-10 is relevant (We come to God by grace through faith, not by changing behavior. We don't act like Christians first, we come to God in faith first.).
John 8 is relevant (Without sin cast the first stone.  Go and sin no more.).
Matthew 7 is relevant (Be sure there is no log in your own eye.).
The story of the Good Samaritan, the prodigal son, and numerous stories about the love of Jesus and how God has called us to bring love and light to people who are sinning are all incredibly relevant.  Don't be so busy trying to win an argument that you lose the access to someone who needs to experience God's love in a real way.
Next, what is the correlation between something being Biblically sinful and what should be legal or illegal in secular society?  No one agrees on this.  One verse says "give to everyone who asks" another says "If you don't work, you can't eat."  God says we should care for the alien in our land.  God also hates divorce.  Which of those verses should our government apply and how?  The most common answer is the ones that back up my already established political convictions.  The Bible is relevant to government when I want it to be.  When I don't want it to be, it's just for individuals and/or churches.
There's a great conversation to be had there, if we were still capable of having great conversations. Civil people discussing the relevance of Scripture to government and what is the basis of morality would be great conversations.  Again, we know longer have great conversations.
While I don't expect everyone to agree with everything I have said, can we try and agree on a couple of things?
First, don't misuse the Bible to make your point.  If you believe the Bible is God's Word, misusing it is dangerous.  If you don't, it's just disrespectful to those that do. Second, could we try, just try, to talk to each other rather than at each other or over each other?  I'm pretty sure I could find a relevant verse for that one, in both Testaments.
I was 23 years old and had been married for a little bit over a year.  Our first year of marriage had not gone well.  My first year as a college minister had not gone well.  I was not doing well.  I was neck deep in some private sin.  I was failing as a man.  It was one of the scariest seasons of my life.  I was scared and failing, and I wasn't sure how to get out.  Everything was new.  I had never been married before, and I had never had a full-time year round job before.  I was crumbling under the pressure.  I was supposed to be some great Christian and mentor to college students, and I wasn't.  I had an awesome wife and she needed me to be more and better than what I was.  I'm getting a huge knot in my stomach right now just recalling this time in my life.
Have you been there?  Have you ever had a truly low point in your life where you felt like you were failing in all or most facets of your life?  Most of us have.  If you haven't, I don't want to jinx it, but…  What are you supposed to do in this situation?  We live in a world that is struggling.  We live in a world where people are having a hard time making families work.  Marriages are falling apart.  They have fallen apart so badly that more and more people have given up even on the idea of marriage.  People are struggling to raise healthy, confident kids.  We are not even sure what that phrase means any more.  The world is looking for answers everywhere.  They are looking everywhere except in God's Word and from Christians.
Why is this the case?  It is because we have failed to provide the world an example of what a healthy growing family can look like when it commits itself to God's plan and design for families.  Our divorce rate is as high or higher than the country as a whole.  Our kids struggle with their identity as much or more than any other kids.  We sit back and criticize that "the world is falling apart."  However, we fail to realize that the world is falling apart in large part because we have failed to be the light that God has called us to be as his church.  They are failing because we as God's people have failed in being who we are called to be.
Why is this the case? Because we have failed as individuals and as families to get the help we need when we are struggling.  We have decided that faking it and pretending to be doing fine when we aren't is preferable to being honest.  We choose to be fake with each other because we care more about people thinking that we are doing well, then we care about actually doing well. Then, on the rare occasions that someone finally decides to break down and admit that they need help, we far too often choose to rebuke them for needing the help in the first place.  We individually and collectively need to make a decision to be different.
Back to the flashback.  I was at the lowest point in my life to that point.  I was failing in almost every way that a man could be failing.  My wife and I had just joined a new small group.  In this group was a couple that was just a few years older than we were.  They had just had their first child, a beautiful baby girl.  As we were getting to know them, I began to really like him.  He seemed to be the kind of husband, dad and man that I wanted to be.  Then I made one of the best decisions of my life.  I asked Stuart out to lunch.
At that lunch, I just put it all out there.  I told him all the ways that I was struggling.  I can only imagine how overwhelmed he must have been in that moment.  I asked him for help.  I asked if we could meet, talk, anything.  I needed help in being a better man.  Thankfully, he agreed.  We decided that we were going to have lunch together every week.  We would ask each other some accountability questions and just talk about how we were doing with our wives and in our work and our personal lives.  Thus began my relationship with the best friend that I have ever had.
Over the last 20 years, at every major step in my life, in every up and especially the downs, Stuart has been right there beside me.  He has helped me and sometimes carried me through some of the scariest moments in my life.  If I am anything, if I am a good husband, good dad or good pastor, it is in large part, because of the friendship and faithfulness of Stuart.  I am, literally, eternally grateful for him.
I may not be great at a lot of things, but one thing that I have done well is I have asked for help when I need it.  Life is too hard for me to try it alone.  I need help.  I need someone who has been where I am to point me the right way.  I need people to help me get out of a hole when I can't do it alone.  I need someone to pray with me and for me.  I need friends.  I need help.  One of the best decisions in my life was on a random Wednesday night when I asked someone I barely know to lunch and then the next day, just simply asked him for help.
What about you?  How are you doing? Really.  If you're not doing well, does someone know it?  If you need help, have you asked anyone for help?  God has given us each other and His Spirit.  Don't go it alone.  Get help.
Immediately after finishing my seminary degree, our family moved to the suburbs of St. Louis to join some friends in planting a church.  It was an exciting opportunity for us.  First, what could be better than planting a church and serving alongside friends?  We weren't taking some job where we didn't know anyone in completely unfamiliar circumstances.  We had worked together before in college ministry.  Also, I was young and inexperienced and this was an opportunity for me to get in on the ground floor as a leader at what was certain to be an incredible fast-growing influential church.
However, for multiple reasons, this church was failing miserably.  We were there four years and essentially saw minimal to no growth.  One of those reasons was that the job was not a great fit for me at all.  Some of my job was a good fit.  I would teach about once a month, which I loved.  I was overseeing the small groups and I enjoyed that as well.  However, there was a huge problem.  I was the church administrator as well.  Take a moment and let that sink in.  If you don't know me, then you need to understand that everyone is laughing right now.  I could attach a picture of the inside of my car and you would understand, or my closet, or my desk, or I suppose a picture of me.  I have no administrative gifts at all.  I was a disaster at that and it was the core of my job.
Other parts of my job were going well,  I was shepherding and teaching well.  Small groups were going OK, especially for a church that wasn't growing and struggling.  It didn't matter.  I was struggling.  After four years of being there and with no warning, my friend and the lead pastor, took me out to lunch.  (I take that back.  Invited me to lunch.  I paid for my own lunch.  Minor detail, but still.)  At that meeting, he blamed all the church's problems on me and fired me.
(Since that time, we have reconciled and he has apologized for blaming me and took responsibility.  I put this disclaimer in here, because I don't want anyone who knows the people involved in this story to think that I'm still upset or he and I aren't good.  We are.  No resentment here…except for that maybe I had to buy my own lunch.  Just kidding.)
At that moment, I was devastated.  It was the worst thing that had ever happened to me.  I had lost my job, my church and my friends all in one awful moment.  For quite a few days, I wasn't sure that I would ever recover from this loss.  I spent a lot of time crying, yelling and not sleeping.
However, the 10 year anniversary of that moment is coming up in January, and after ten years, I have to say that it is one of the best things that ever happened to me.  What can often destroy people, God has used to grow me and help me become the man, pastor and leader that I am today.  Without the "worst" thing that has ever happened to me, I would not be where I am or who I am. What about you? Have you had a devastating moment in your life? Have you allowed it derail you?  After 10 years, here is what I have learned about these moments and how God has shaped me through them.  Ultimately he can do the same for you.
Here are some ways that God made the "worst" the "best" for me:
1) God drew me closer to him. When you lose your church, your friends and your job all in one moment, it can feel that you don't have much left.  It can also feel like you have nowhere to go.  However, God was always there.  The first thing that my wife said to me after I told her was, "Well, clearly God is up to something."  It was hard to believe at first, but eventually it became clear to me as well.  God was with me, loved me, and wanted my best.  I learned to lean on him more in this adversity than I had in a long time.  I chose not to turn on God but instead to lean in, and my relationship with him deepened in great ways.  Move toward God.  Don't pull away.
2) I woke up out of a daze. I'm not going to lie.  I was in a rut.  I wasn't enjoying my job or much of my life.  However, it was my life.  It was my job.  So, I kept doing it.  I was headed nowhere personally or professionally.  I was drifting slowly on a boat headed nowhere.  However, in a moment, that rut was gone.  Rather than dwelling on the loss and grieving, I was able to realize that I was stuck some place that I didn't want to be and headed to a place that I didn't want to go.  Difficult change has the power to wake us up and refresh us if we choose to not give in to despair.
3) I took the opportunity to evaluate what my best role was. So if I wake up out of a daze, now my head is clear.  So I ask, what should I be doing if it's not this?  Where should I be doing this?  What am I good at? What do I love?  When anything is possible, well…anything is possible.  I applied for jobs all over the country in all sorts of different roles.  Through some good prayer time, introspection and multiple interview processes, God began to make it more clear who I was and want I needed to be doing.  Don't focus on the loss.  Embrace the opportunity
4) God led me some place better. Ultimately then, the next job I took was a much better fit for me and I saw God's blessing in my life more than I ever had as a pastor.  Then as that role began to change, I recognized that it wasn't going to be a great fit for me long-term.  I could see the signs now.  That then led me to where I am now, which I believe is a job in a place where God wanted me to be all along.  I didn't get here the most direct way, but I did get here God's way.  So, let's not ever lose sight that even though the path may seem crooked, we are being led by God right to where he wants us to go.
5) Unexpected blessings. I made a decision 4 years ago that there was no longer any point in my past that I was going to regret.  Of course, there are situations I could have handled better, and I regret that.  However, big picture there are no regrets.  Why? Because of Laylah Loften, our adopted daughter.  She was born in a hospital in Fayetteville, Arkansas at just the right time and just the right place for her to be ours.  If anything in our life had been different, we would have missed it.  So, no regrets.  If this is all the good that had come from being fired, it would have been more than worth it.  Don't lose sight of the tremendous events and blessings in your life that possibly would have never happened if the temporarily devastating events hadn't led you there.
Don't let a twist or obstacle in your path become the time that you give up.  God is working a long-term big picture plan for your life.  He can and will take some of the worst moments in our life and use them to bring great good.
How have you seen God work in this way in your life when life handed you something unexpected and hurtful?
I was minding my own business and someone that I didn't know started walking up to me.  I could tell that she wanted to talk to me.  (Experience tells me that there is about a 90% chance that this is going to be OK)
She comes up to me and says in a fairly curt way, "So, you're a pastor or something right?" (Now there is a 25% chance)
"Yes ma'am." (I was raised in the South)
"What's the name of the church?'
"The Grove Church"
"Grove Church? I guess that's non-denominational, huh?' (10%)
"Yes ma'am"
"I guess you do contemporary music then?" (5%)
"Yes ma'am"
"Aaargh! Why do you do that? Contemporary music!" (<1%)
I tried to explain, that we as a church were trying to reach people that right now are not connecting well at church, namely people 40 and under.  We want to have an approach that has a greater chance of appealing to younger people.
She begins to explain her disdain for contemporary music.  Same stuff I've heard for 20+ years.  It's repetitious, loud, not worshipful for her etc.
"So, these young people.  Are they getting saved?" (<.01%)
"Pardon?"
"Are people getting saved?"
"Yes ma'am. People are getting baptized and…"
"I don't care about that.  Are they really getting saved?"
I explain to her my/our understanding of Jesus Christ as God's Son and how sin destroys our relationship with God and how everyone needs God's forgiveness through Jesus.  This seems to satisfy her (she even commends (?) me by saying, "So you don't water it down then"), and I am briefly optimistic that this conversation is winding down.  That's when it happens.
"What about abortion and the gays?" (0%)
….. (Awkward silence)
My brain is in overdrive at this point.  How am I going to respond to this? Why is she asking me this?  Why did she ask it like this? Please believe me.  That is exactly what she said.  She said it in a fairly harsh dismissive tone as well.  My brain typically works pretty quickly but I was stuck.  My wife accurately predicted my first response.
"What about them?"
"Well you know!" (Do I?)
This has been a while ago.  It still echoes in my head.  That whole conversation bothered me.  It bothered me for a lot of different reasons.  All my various thoughts on this exchange could end up being a blog series or a book.
We will start with this.  Is this really who we as Christians want to be know as? Does this represent us? And do we want it to?  Is this really what we have become? Let's take her 3 questions in order.
1) Do you do contemporary music?  Interpreted: Do you do music that I like?  Is this the most important question to ask when evaluating a church? Does music style still divide us?  I feel like I could rant on this but I feel like I would be partying like it's 1999 (Boom! Dated reference!)  How about is your worship passionate and sincere? Is your time of worship an opportunity for people to connect their hearts with the heart of God.
2) Are they getting saved? Interpreted: Are you telling them the hard truths that they need to hear?  Perhaps she is simply meaning to ask if we are church that values the gospel or if we believe that the Bible is the final authority on faith and life.  To give the benefit of the doubt, she could just have been awkwardly asking if we are compromising truth to be attractive.  However, what she asked was about compromising truth that other people need to hear.  She didn't ask if I was going to challenge her with God's word.  She wanted to know that they were going to be challenged.
3) What about abortion and the gays? Interpreted: Do you agree with me on my hot-button issues?  Are these the issues that determine whether or not a church honors God and believes the Bible? Why not what about poverty and the orphans? What do we communicate with the people who are far from God that these are the issues that determine whether or not someone is authentically Christian?  I'll tell you in part what it communicates.  It says that you are not welcome until you agree with our politics.  "Charlie it is not a political issue.  It is a moral and Biblical issue!" What you mean to say is that it is not simply a political issue.  But it is one, and in a culture that chooses to tolerate a bitter, confrontational political climate, you should take care in making hot-button political wedge issues, the primary issues in your church.
This is the point in which I am accused of being soft or compromising truth.  This is humorous to me considering most of my life I have been accused of being close-minded and judgmental.  How about this, can we be uncompromising with truth and uncompromising in our love toward people?  There is so much more to the issues of the sanctity of life and sexuality than the sound bite that this lady wanted.  I do not want to have my thoughts on controversial subjects whittled down to a sound bite to pass someone else's litmus test.
Would it be too far for me to say that if I had to choose I would rather have some Christians question my orthodoxy on some issues than to have any non-Christians question me or my church's commitment to loving them?  I want everyone to know that forgiveness and life is available to them through Jesus Christ.  But we are too busy trying to figure out who can be the most "right" on these issues that we have forgotten that there are broken, hurting people out there that need to know that God is right there with his hand out offering hope, love, peace and forgiveness. "But they need to know that what they are doing is sin and we need to tell them…"  Serious question. Do you really believe that evangelical Christians have under-communicated that abortion and homosexuality are sinful?  I would find that hard to believe.
Jesus told us that we are the light of the world.  What kind of light are we?  Are we lighthouses pointing to safety or police spotlights bringing judgment? Are we a campfire providing warmth and light or are we torches to go with our pitchforks?
"Yeah, yeah, yeah. But what about abortion and the gays?  You never really answered the question."
Fine here you go:
For God so loved the world that he gave his one and only Son, that whoever believes in him shall not perish but have eternal life. For God did not send his Son into the world to condemn the world, but to save the world through him.
John 3:16-17
There is obviously so much more to say, but I'll stop there and just let this be a conversation starter.  What do you think?  Am I too soft? Am I being too hard on us?  How would you have handled that conversation?
New feature here at cloften.com.  I will periodically recommend books, blogs, and podcasts that have been particularly impactful for me, and I believe could do the same for you.  I probably won't blog about the books that I have read and don't like. That just doesn't seem cool.  It seems more like trolling.  You might could talk me into it though if you thought it would be helpful.  We will start with a book that I have already read once with our staff and a small group.  3 years later, I am reading it again with our staff.
Book: The Circle Maker: Praying Circles Around Your Biggest Dreams and Greatest Fears (Click here to buy on Amazon)
Author: Mark Batterson, Lead Pastor of National Community Church
Why You Should Read It: Batterson challenges way too common Christian approaches to praying that I have struggled with for much of my Christian walk.  I pray timid prayers.  He says that a big God is honored by bold prayers and is bothered by timid ones.  God doesn't want us to hedge our bets when we pray. "God please do this, but if you don't then make me happy with that or whatever you are going to do.  Never mind.  Sorry to bother you."  By using stories from his life, others lives and powerful Biblical stories, Batterson makes a strong case to believe that God wants to do big things through your life and in your life. If you will pray with confidence and persistence, you will see God show up in much bigger ways than most people see.
Why Some Would Say You Shouldn't: He uses as his primary metaphor a story that doesn't come from the Bible from the time between the two testaments of the Bible.  Honi prays that God will bring rain during a drought by drawing a circle in the sand and says he won't come out until God answers.  Since the story is not from the Bible it is dangerous to build a case around it.  Even when it is paired with other stories from the Bible, it is dangerous because it could lead to "name it, claim it," and us arrogantly believing that we can tell God what to do.
Why They Are Wrong: It's a story and a metaphor.  That's it.  His metaphor is drawing circles around your prayers which means confidently believing that God will answer.  Any metaphor would work, he likes this one because he likes Honi and that story.  As far as name it claim it goes, Batterson does a good job of giving examples of unanswered prayers, but he is not timid in saying that if God wants it for us, we should boldly pray and expect God to do it.  Most of us need to hear that message because we have come to expect a God that doesn't intervene in our lives and doesn't want to do big things.
Questions to consider: Do I believe that God wants to do big things in my life?  Why do I pray timidly? Is it really because I don't want to offend God or is it just that I am timid?  Why do I believe that God did big things in the Bible, but I settle for small and ordinary in my life?  What big dream has God laid on my heart that I am afraid to pray passionately for?
Conclusion: Buy this book.  While your at it, buy anything that Batterson has written.  He is a great author with a refreshing take on what God wants to do in your life.